The Colorist's Dream Printers
Adapt and print designs at the size you want, on the paper you want, in the quantity you want, and whenever you want with two printers perfect for paper crafts.
Have you had an amazing coloring page design and a special paper or object (such as a gift bag) that was crying out for color, but you couldn't figure out a way to combine them?
Well, there's a printer for that!
Canon has revolutionized the world of papercrafts and fine art printing with their line of PIXMA printers. Crafting with stationery materials has never been easier—or more fun!
We had the chance to try two models—the PIXMA MG7720 wireless photo printer and the PIXMA iP8720 crafting printer—and had a lot of fun discovering their potential for use with coloring designs.
Both printers allow you to produce beautiful, high-resolution designs for crafting in custom sizes right in the comfort of your home—the flexibility and freedom is astounding.
PIXMA printers can easily feed archival paper, glossy photo paper, sticker paper, paper gift bags, magnetic sheets, and virtually every other paper product available in the scrapbooking aisle of your local craft store. They will even print on some fabrics and burlaps!
You can give your scrapbooks, gift tags, greeting cards, invitations, and other crafts a personal, handmade touch—the sky's the limit!
These printers offer convenience—no need for special trips to the store for premade, precut supplies. Since you're in control, you're guaranteed to get the exact custom item you want.
And you can make only what you need, rather than having to buy a big pack of supplies that you might never use again.
Many Design Originals coloring designs (including some designs featured in past issues of DO Magazine!) will be available to print from Canon Creative Park Premium, an online service where you can find and print photos, illustrations, paper crafts, and much more, all from internationally recognized photographers and artists. All you need is a Canon printer with Canon genuine ink to access this content. Simply find and print the content from your computer through My Image Garden, directly from the screen of a Cloud-ready PIXMA printer, or from your mobile device with the Canon PRINT app.
Now, check out this inspirational gallery featuring projects created with Canon's PIXMA printers, and get coloring and crafting: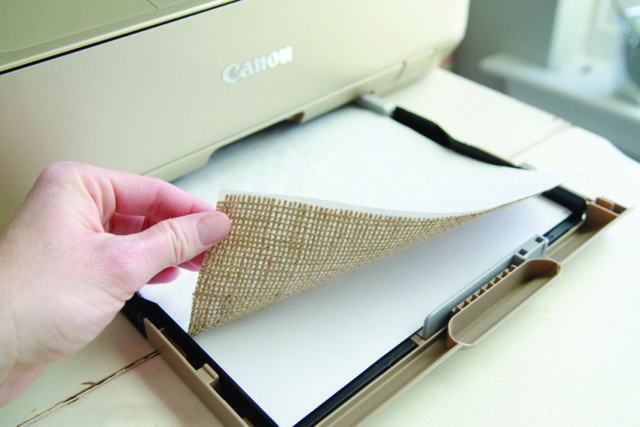 Thanks so much to the contributors who shared their ideas for this article:
---
For more information about Canon Pixma printers, check out this press release by Canon USA.
This article originally appeared in Issue #5 of DO Magazine.
Visit shopbook